ICR State of Construction: Industry Trends for 2023
Join the Indiana Construction Roundtable (ICR) as it kicks off its 2023 educational programming with the annual "State of Construction" event focusing on the outlook for the construction industry in 2023. The AEC industry continues to face many adversities including inflation, supply chain issues and workforce shortages.
This event will allow attendees to hear about state and national trends and provide realistic solutions to overcome these complexities. Matt Gierke of FMI Corporation will share his insights on key industry trends and challenges as well as provide a forecast for the U.S. Construction Industry. Gierke will discuss ways to manage the continuing supply chain issues and how to attract and retain talent. Dr. Philip Powell, associate dean of academic programs at IU Kelley School of Business in Indianapolis, will provide a local perspective on the economy and share recommendations for how to best position your company for the year ahead. Both Gierke and Dr. Powell will provide a comparison with what was presented last year with where we are now and what can be expected as we continue to navigate the aftermath of the pandemic.
The State of Construction will be held Thursday, February 16 at Indiana Landmarks, 1201 Central Avenue, Indianapolis, IN 46202. Registration and networking opens at 7:30 a.m. The program will run from 8:00 – 10:00 a.m. and include time for Q & A. Don't miss this informative session. Register Today!
Schedule of Event:
7:30AM – Registration Opens
7:30-8AM – Networking + Breakfast
8AM-9:30AM – Program
9:30AM-10AM – Networking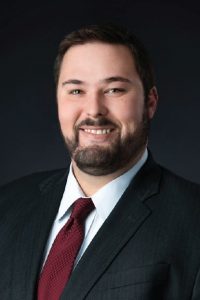 Matt Gierke – FMI Corporation, Consultant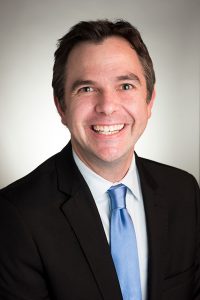 Dr. Philip Powell – IU Kelley School of Business Indianapolis, Associate Dean of Academic Programs
The State of Construction event will be held at Indiana Landmarks, 1201 Central Avenue, Indianapolis, IN 46202.
| Company | Attendee One | Attendee Two | Attendee Three | Attendee Four | Attendee Five |
| --- | --- | --- | --- | --- | --- |
| MSKTD & Associates | Brent Crum | | | | |
| Shrewsberry & Associates | Maegen Fleck | | | | |
| CE Solutions, Inc. | Heather Cox | | | | |
| IU Health | Mark Ramsey | | | | |
| RATIO | Joseph Barnes | | | | |
| CW Recycling | Tim Ragsdale | | | | |
| Loftus Engineering | Kalin Nichols | | | | |
| BMWC Constructors, Inc | Nick Miranda | | | | |
| Indiana Property Records | Jessica Green | | | | |
| Purdue University | Robert Smith | | | | |
| AGC of Indiana | Taylor Crenshaw | | | | |
| Indiana Careers in Construction Association | Lynn Busby | | | | |
| AGC of Indiana | Michelle Boyd | Michelle Travis | | | |
| Turner Construction Company | Craig Springer | Drew Gerig | | | |
| CEC | Jay Thorne | | | | |
| MZ Corp dba Zurbuch Dev/Construction Consulting | Mary Zurbuch | Greg Silcox | | | |
| Shiel Sexton Company | Adrian Russell | | | | |
| KPFF Consulting Engineers | Jonathan Morris | Mike Maxwell | Greg Buccola | | |
| Corna Kokosing Construction Company | Capria Hall | | | | |
| BHDP Architecture | Kara Timmons | | | | |
| Meyer Najem | Sam Mishelow | | | | |
| imi Indiana, LLC | Zach Canterbury | Noah Burks | | | |
| F. A. Wilhelm Construction Company | Philip Kenney | | | | |
| Loftus Engineering, Inc. | Karen Loftus | | | | |
| Indianapolis Airport Authority | Kevin Forbes | | | | |
| Company | Attendee One | Attendee Two | Attendee Three | Attendee Four | Attendee Five |