Speaker Bosma Added to Event!
Speaker Brian Bosma was first elected in 1986 to represent House District 88, which today encompasses the northeast portion of Marion County, a portion of southern Hamilton County and the western part of Hancock County.
As Speaker of the 117th General Assembly, Bosma made sweeping changes to education reform through the House Republicans "Strengthen Indiana Plan." He also broke 195 years of institutional tradition by appointing two Democrats to Committee Chair positions. In 2012, Speaker Bosma co-authored legislation making Indiana the 23rd Right to Work state.
On May 11th, the Indiana Construction Roundtable (ICR) is hosting an educational event focused on providing a summary of the recent legislative session and a statewide perspective on commerce initiatives. With sine die in late April, the state legislature will have recently finished its first session, and approved the budget for the 2017 and 2018 term.  Click here for full bio.
Kevin Brinegar, President of the Indiana Chamber of Commerce will be providing the Chamber's perspective on the recent legislative session, as well as describing Chamber perspective and initiatives for the coming year.
Kevin joined the Indiana Chamber's lobbying team in November 1992, became the chief lobbyist and senior vice president of government affairs in 1997 and president and CEO in 2002.
Previously, Kevin served nine years as a financial analyst for the Finance Committee of the Indiana Senate and three years as a management analyst for the Legislative Services Agency.
Kevin is recognized as an expert in the areas of business taxation, property taxation, local government, state budget and school finance.
Kevin received his bachelor's of science degree from Indiana University. He holds a master's degree in public administration, with majors in public financial administration and labor relations, as well as a master's degree in business administration (with a major in corporate finance), both from Indiana University.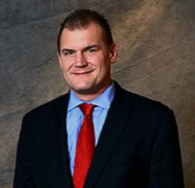 Tom John from Ice Miller will be moderating the session. Tom John is a partner in the Public Affairs Group of Ice Miller. He concentrates his practice in public affairs, government procurement work, state and federal lobbying and administrative and election law issues. During his career, he has represented clients including small businesses, Fortune 500 corporations, municipalities and the State of Indiana.
Join us for this important discussion on Indianapolis' economic growth on May 11th, at Indiana Landmarks, 1201 Central Ave, Indianapolis, IN 46202, from 7:30-9:30am.
Please join us for this informative event. Contact Paige Riley with any questions at paige@indianaconstruction.org.